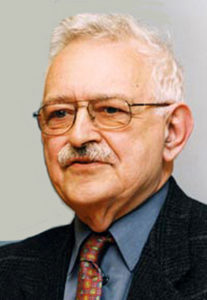 Immanuel Wallerstein, Senior Research Scholar at Yale University, is the author of The Decline of American Power: The U.S. in a Chaotic World (New Press).
Professor Wallerstein received his PhD from Columbia University in 1959. He is the former President of the International Sociological Association (1994-1998), and chair of the international Gulbenkian Commission on the Restructuring of the Social Sciences (1993-1995).
He writes in three domains of world-systems analysis: the historical development of the modern world-system; the contemporary crisis of the capitalist world-economy; the structures of knowledge. Books in each of these domains include respectively The Modern World-System (3 vols.); Utopistics, or Historical Choices for the Twenty-first Century; and Unthinking Social Science: The Limits of Nineteenth-Century Paradigms.
You can view Immanuel Wallerstein's articles syndicated by us here