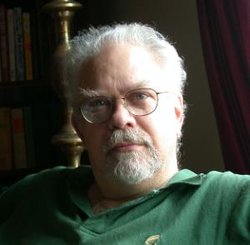 Richard Bulliet is Professor of Middle East History at Columbia University.
He writes about Muslim religious politics in both the contemporary world and in earlier periods of Islamic history. He first visited the Middle East in 1965. On his many subsequent trips he has spent time in virtually every region of the Middle East, North Africa, Central Asia, and South Asia. He has abilities in Arabic, Persian, and Turkish along with several European languages.
Bulliet has given several hundred interviews to the print and broadcast media. His commentaries have appeared in Newsday, The Los Angeles Times, The Boston Globe, and The Arizona Republic, and he has served as a consultant on Islamic matters for Time Magazine.
His books include The Case for Islamo-Christian Civilization (2004, in press), The Columbia History of the Twentieth Century (ed., 1998), The Encyclopedia of the Modern Middle East (co-ed., 1996), Islam: The View from the Edge (1994), Conversion to Islam in the Medieval Period (1979), The Camel and the Wheel (1975), and The Patricians of Nishapur (1972).
You can view Richard Bulliet's articles syndicated by us here